Skip to Main Content
It looks like you're using Internet Explorer 11 or older. This website works best with modern browsers such as the latest versions of Chrome, Firefox, Safari, and Edge. If you continue with this browser, you may see unexpected results.
Federal Court System
The Supreme Court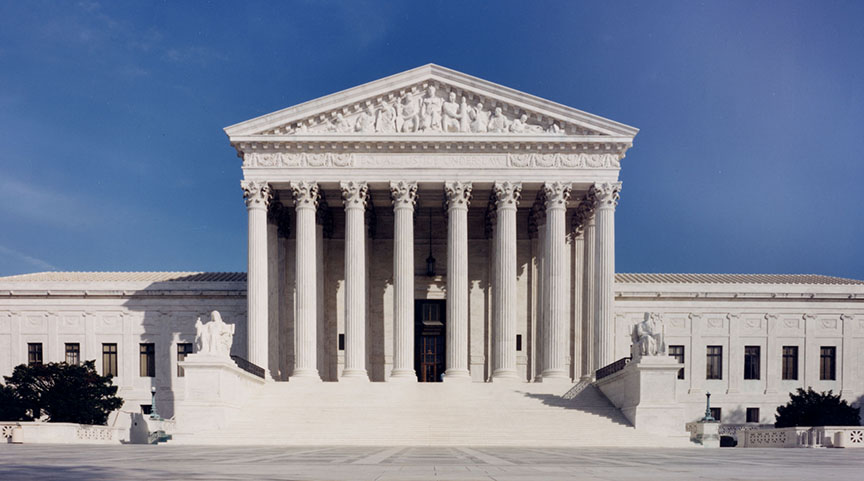 Established by the United States Constitution, the Supreme Court began to take shape with the passage of the Judiciary Act of 1789 and has enjoyed a rich history since its first assembly in 1790. The Supreme Court is deeply tied to its traditions: Of the federal government's three branches, the Court bears the closest resemblance to its original form – a 225 year old legacy.
Federal Courts
The U.S. Courts were created under Article III of the Constitution to administer justice fairly and impartially, within the jurisdiction established by the Constitution and Congress.